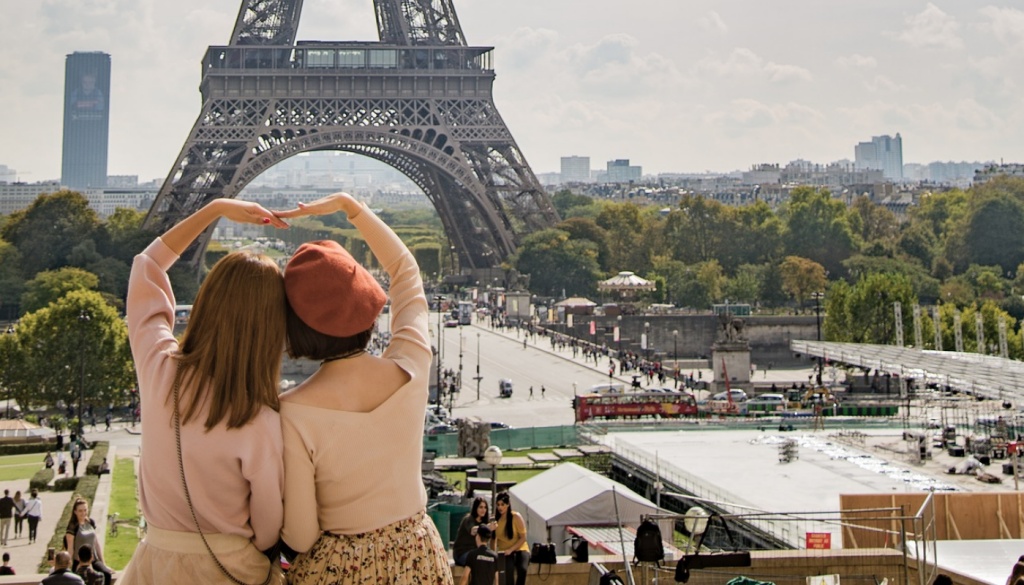 Study Abroad Events
Program information meetings, scholarship workshops and more!
SBCC Study Abroad offers free information meetings and workshops for everyone interested in the programs.
While we can not guarantee that programs will be able to move forward due to the fluency of Covid-19 pandemic, we are committed to providing program information and continue to monitor the global situation before making a final decision.. We assure you that the decisions will not be made lightly and will keep participant health and finances in mind.
If you would like to receive information and reminders about the upcoming information meetings, please contact Nicole Walther and indicate which list(s) you would like to join. You can unsubscribe from any list at any time and will only receive information regarding the specific topic you signed up for. (E-mail sign up will pop-up on this site prior to you leaving the website). Please contact: nwalther@pipeline.sbcc.edu or (805) 730-4294
Several Information meetings will be held via Zoom in the fall semester. No RSVP is required, just use the below Zoom links to join.
PROGRAM INFORMATION MEETINGS
STEM and ART in Germany, Austria and the Netherlands - Summer 2022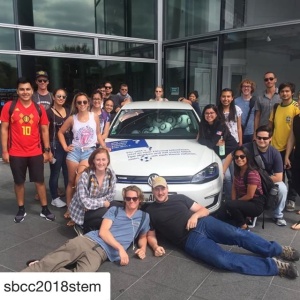 WHAT: Information Meeting via ZOOM - Parents and friends are welcome to join.
WHERE: https://sbcc.zoom.us/j/92163465173?pwd=aGdTUWdhanJjZmZnam1FVWxubUVWUT09
Meeting ID: 921 6346 5173 Passcode: Sum2022
WHEN:
Tuesday - January 25, 2022 at 10:00am
Monday - January 31, 2022 at 1pm
Tuesday - February 22, 2022 at 10:00am
WHAT: In-Person info sessions:
WHERE: H221 IN HUMANITIES Building on the Main East Campus
WHEN:
Wednesday - February 2, 2022 at 2pm
Thursday, February 10, 2022 at 2pm
Film Studies and Communications in Tokyo, Japan

Please email or call Professor Michael Stinson (mestinson@pipeline.sbcc.edu) or Professor Mika Garard (mugarard@pipeline.sbcc.edu ) with questions about the information meetings at

Virtual Meetings via Zoom:

Monday, January 24, 12:00 p.m. (Noon) to 1:00 p.m.

Tuesday, February 15, 3:00 p.m. to 4:00 p.m.

Additional Zoom meetings to be announced
English, History, Art History in London, England - Fall 2022

Please email Melanie Eckford-Prossor at mceckfordpro@pipeline.sbcc.edu to confirm the meeting times. Parents and friends are welcome to join.
What: Info sessions via Zoom
WHEN:
Every 3rd Wednesday at 4pm PST
Every 3rd Thursday at 11am PST
Until further notice via ZOOM:
Meeting ID: 938 8885 8356
Passcode: 335541
Film Studies, Photography, Art History, Italian Conversation in Paris, France and Rome, Italy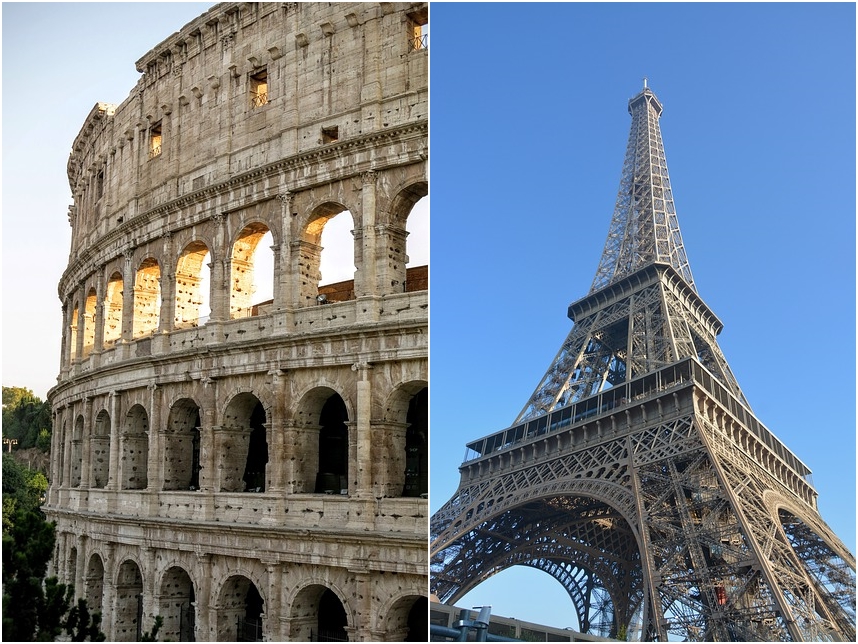 Please email Michael Stinson at
mestinson@pipeline.sbcc.edu
to confirm the event or if you have any questions about the meeting. This will be at the SBCC West Campus, BC Forum. Parents are welcome to join. Masks and Proof of vaccination required to enter the building.
MEETING #8 - WEDNESDAY, FEBRUARY 2 - 5:15 - BC FORUM
MEETING #9 - MONDAY, FEBRUARY 14 - 5:15 - BC FORUM
MEETING #10 -WEDNESDAY, FEBRUARY 23 - 5:15PM BC FORUM
FREE WORKSHOPS
EOPS, CESJ, TAP, Umoja, Study Abroad Event
Financial Resources to Study Abroad Workshop: Tips & Resources to pay for your trip abroad
with Camila Acosta (EOPS), Paula Messina (AIFS) and Nicole Walther (SBCC Study Abroad.) Studying abroad with SBCC is more tenable and affordable. Learn about the financial resources to study abroad available to you to make this enriching experience more accessible. If money has been one of the main reasons you have not considered studying abroad, this workshop will share abundant opportunities to be one of the students who can add unique skills learned while studying abroad on your resume or college application.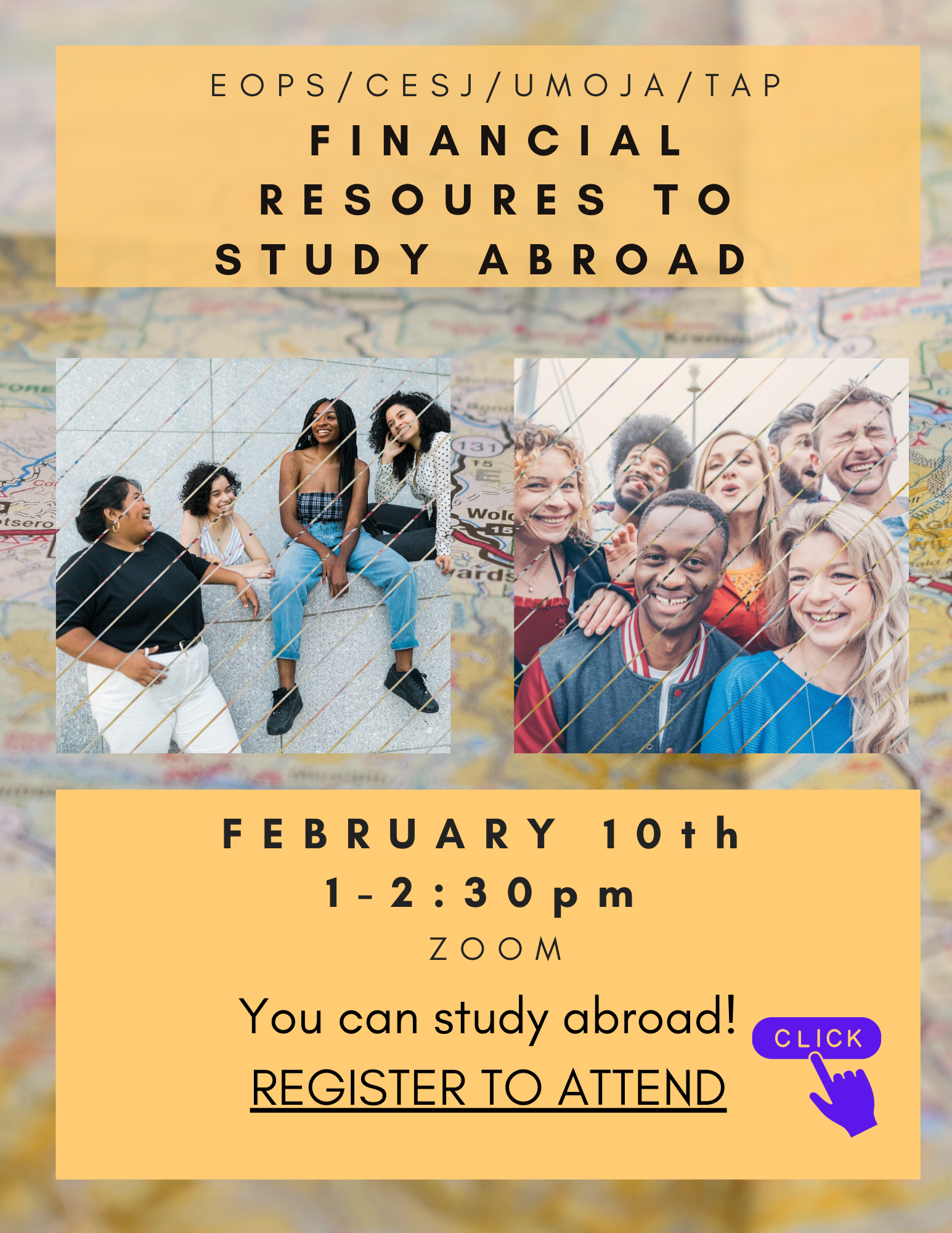 WHAT: Financial Resources and Study Abroad Workshop
WHEN? Thursday, February 10, 2022 at 1pm - 2:30pm PST
WHERE? Zoom - Register HERE.


Benjamin A. Gilman Application Workshop
Essay and Follow up Project Tips
with Paula Messina (AIFS)
The U.S. Department of State's Benjamin A. Gilman International Scholarship Program enables students of limited financial means to study or intern abroad, providing them with skills critical to our national security and economic prosperity. If you are planning on studying abroad in 2022/23 you will need to submit your scholarship application in March. Attend this workshop to get insight in the scholarship eligibiilty, application process and help to create a winning application essay. To be eligible for the Gilman Program, applicants must be receiving a Federal Pell Grant during the time of application (additonal requirements apply). Don't miss this one-time opportunity to get practical tips for the March application cycle.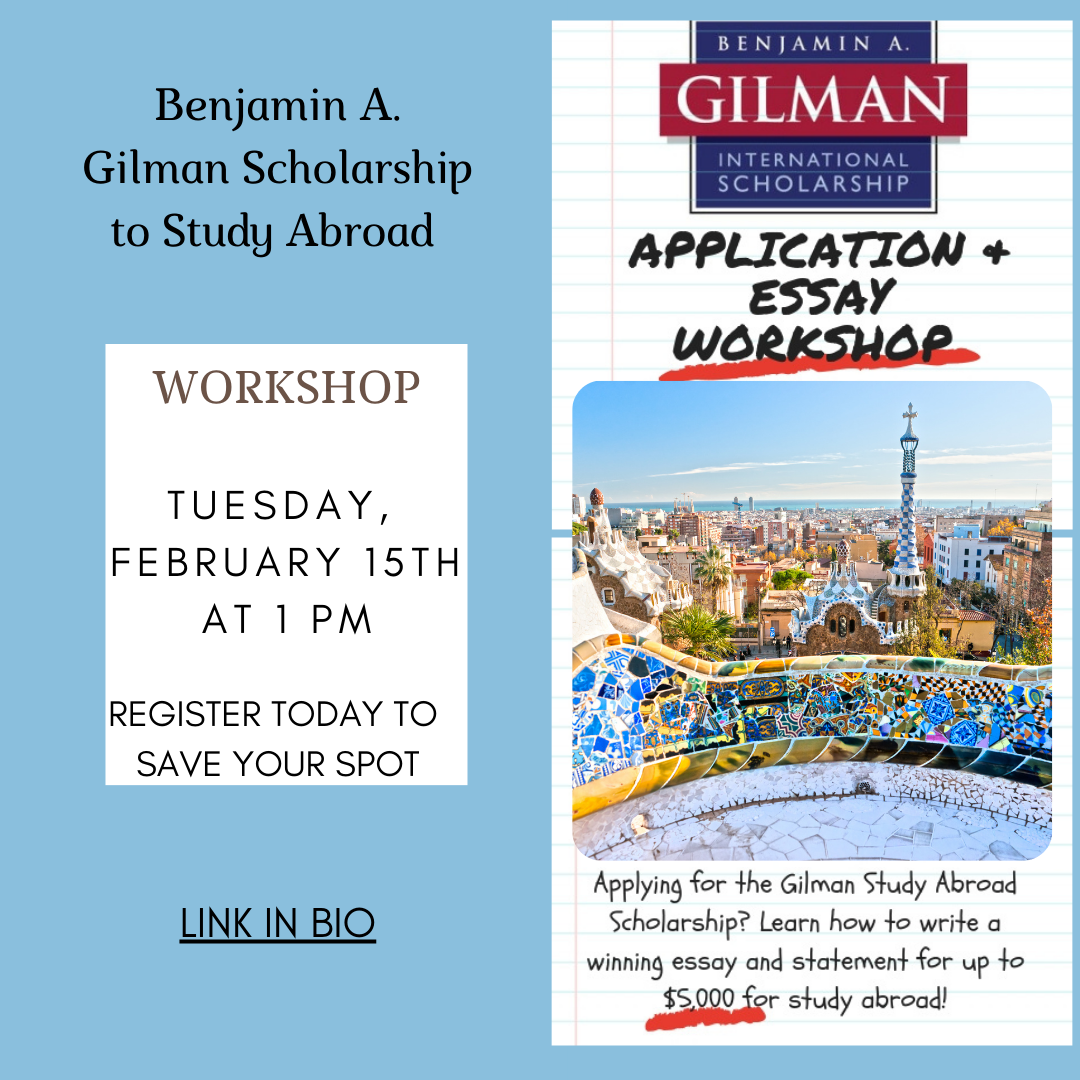 WHAT: Benjamin A. Gilman Application Workshop
WHEN? Tuesday, February 15, 2022 at 1pm - 2:00pm PST
WHERE? Zoom - Register HERE.
Instagram Live Chats
March 10, 2021 at 12pm with Olivia Stambouliah at @studyabroadsbcc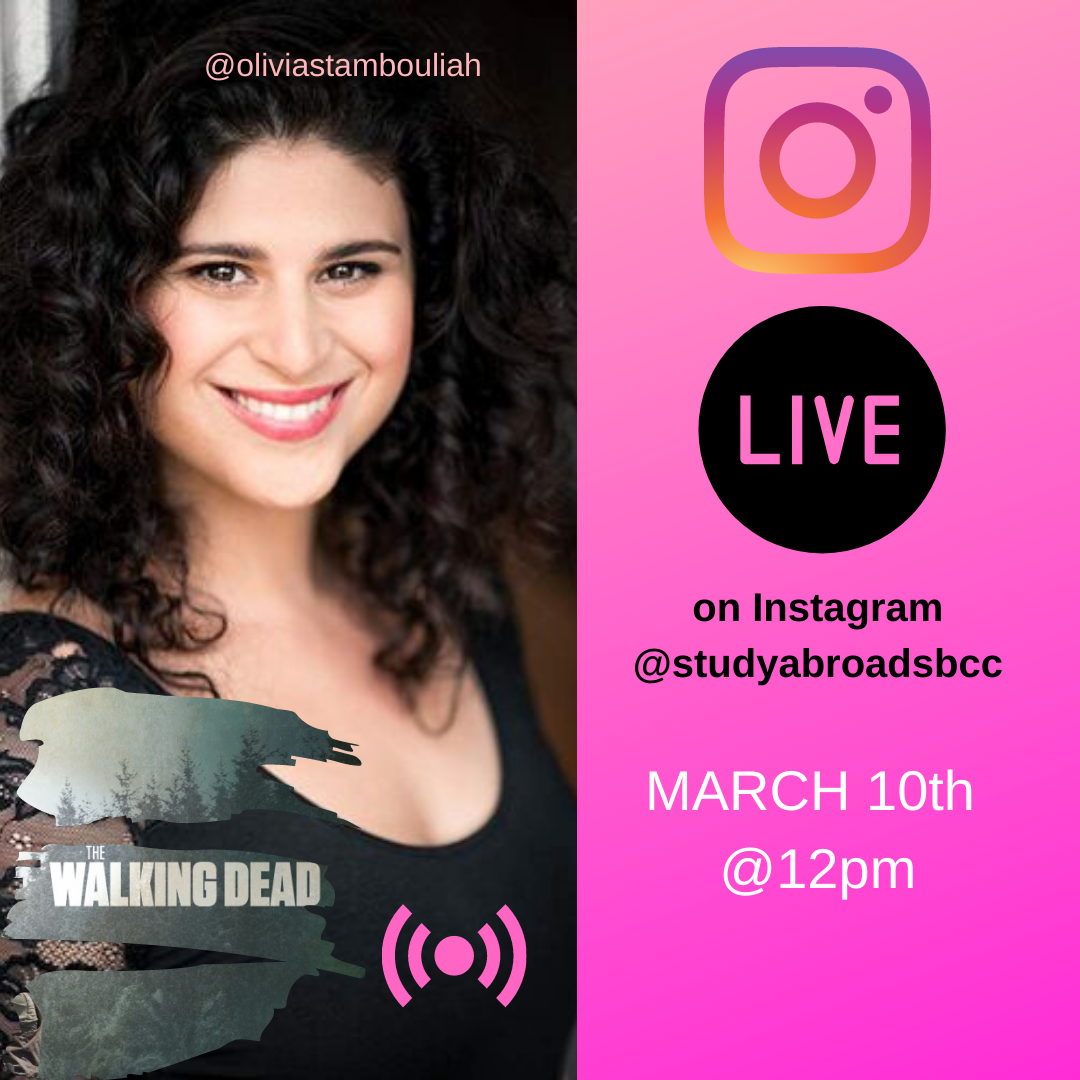 Instagram Live Past Chats